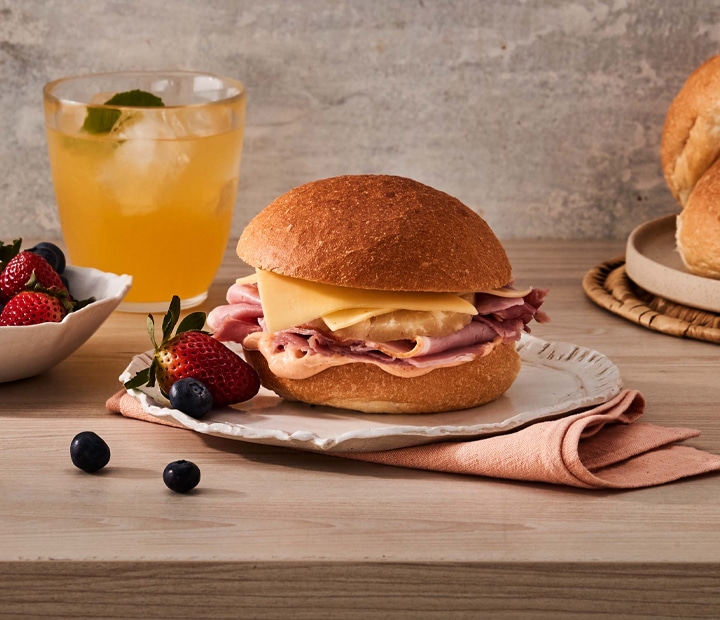 Serves
  1                    
Difficulty
  Easy
Take your lunchbox on a tropical holiday with this oh so fresh Hawaiian Roll recipe! This combo of ingredients will really make your lunch taste like summer.
Ingredients
1 White Round Roll, halved
2 tbs whole egg mayonnaise
2 tbs tomato sauce
100g ham off the bone
1 slice canned pineapple sliced
1 slice mozzarella cheese
Method
STEP 1
In a small bowl, combine whole egg mayonnaise and tomato sauce. Combine well and spread over bottom half of White Round Roll
STEP 2
Add ham off the bone, canned pineapple slice and mozzarella cheese
STEP 3
Top with remaining roll half and serve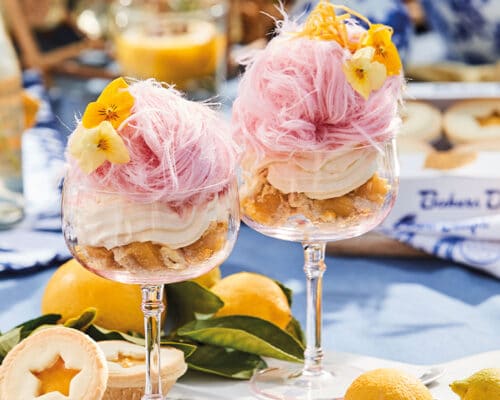 ChristmasServes  6                     Difficulty  Easy AAdd some extra zest to your festive dinner party with this Lemon Cheers-Cake recipe. Pick up some delicious Lemon Tarts and get ready to cheers your cake!Ingredients 6 Bakers Delight Lemon Tarts 1 lemon,...