You may not realise it, but your bread has undergone an amazing journey well before you take it home and tuck in.
Take the journey with us.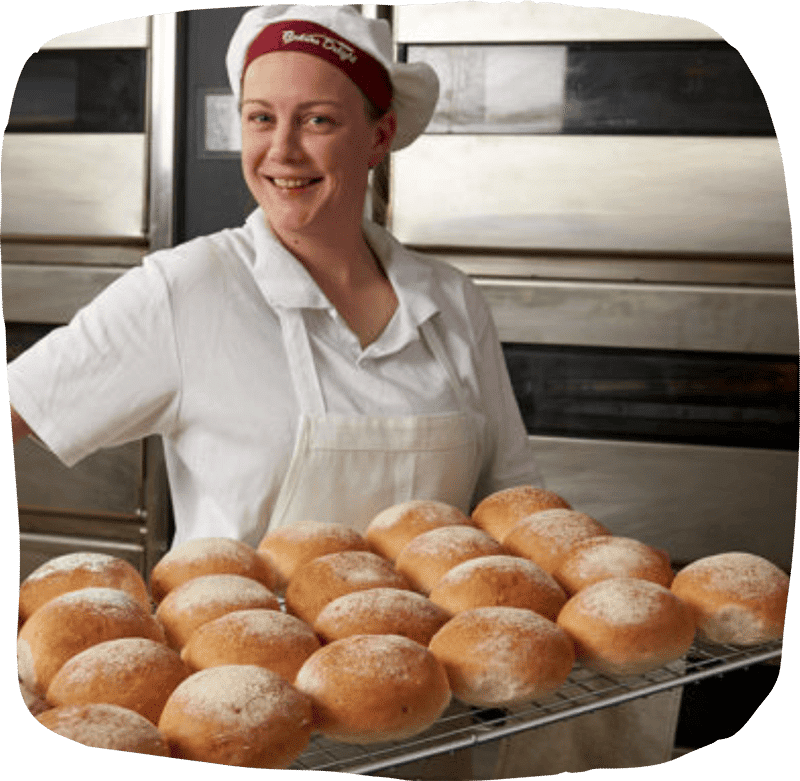 The rise and rise of Bakers Delight
In 1980, Roger and Lesley Gillespie opened the first Bakers Delight in Hawthorn, Victoria. Since then, we've been delighting our customers every day with delicious, freshly baked bread. From our classic loaves to our artisanal sourdoughs, our bread is baked fresh every day using traditional recipes and real ingredients.
Still proudly family owned, Bakers Delight is now Australia's most successful bakery franchise and can be found in more than 700 locations across Australia, Canada, USA and New Zealand.
OUR HISTORY
Here's a timeline of some of our proudest achievements, since first opening our doors in 1980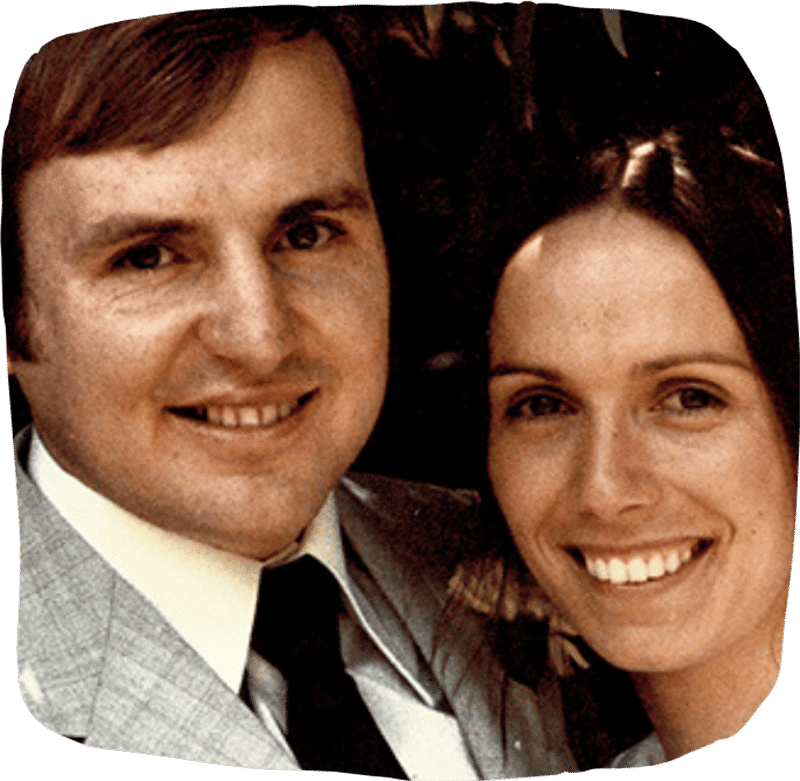 1980 – Bakers Delight was founded on 1st May
Roger and Lesley Gillespie opened the first Bakers Delight in Hawthorn, Melbourne, with their friend Gary Stephenson. The bakery's still going strong today and the wider Bakers Delight business remains in family hands. In 2017, Roger and Lesley appointed their daughter Elise and her husband, David Christie as joint CEOs before taking up positions on the Bakers Delight Board.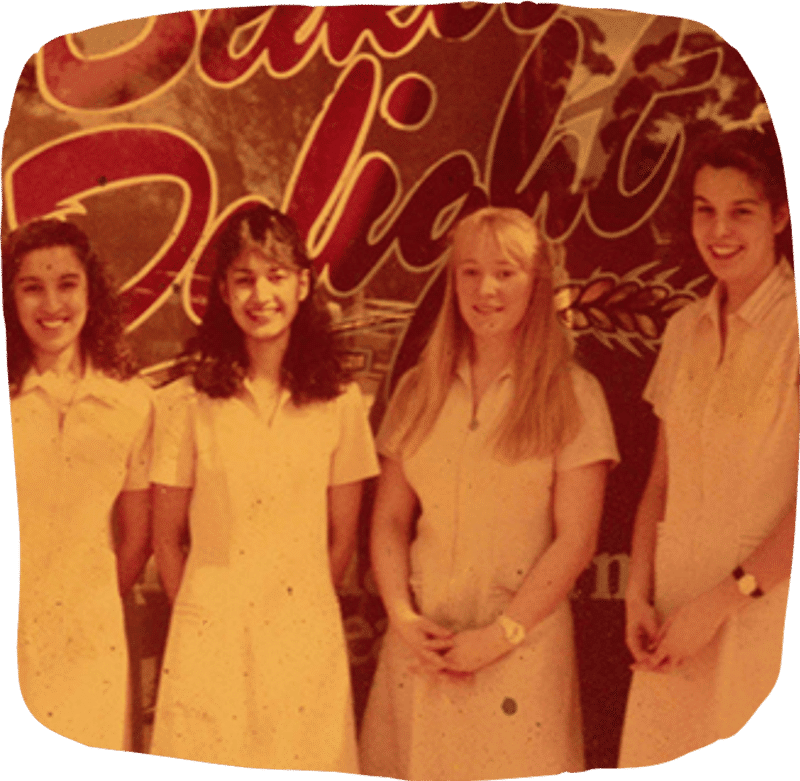 1988 – We launched our franchising concept
In 1988, Roger and Lesley owned 15 bakeries. "We realised that we would need a different management structure," Lesley said. "This lead to our investigation and research into the franchising industry." Now, we offer franchise opportunities in bakeries in Australia, New Zealand, Canada and the USA.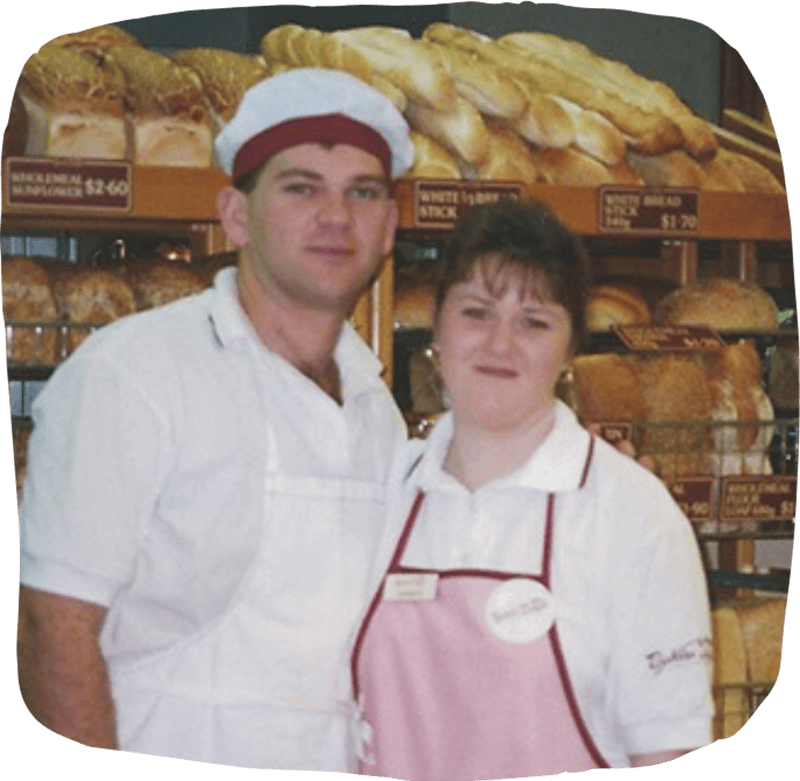 1990 – 20 bakeries operating in Australia
With our franchising concept firmly in place, we had opened 20 bakeries by our tenth year. This number was set to grow significantly in the following years.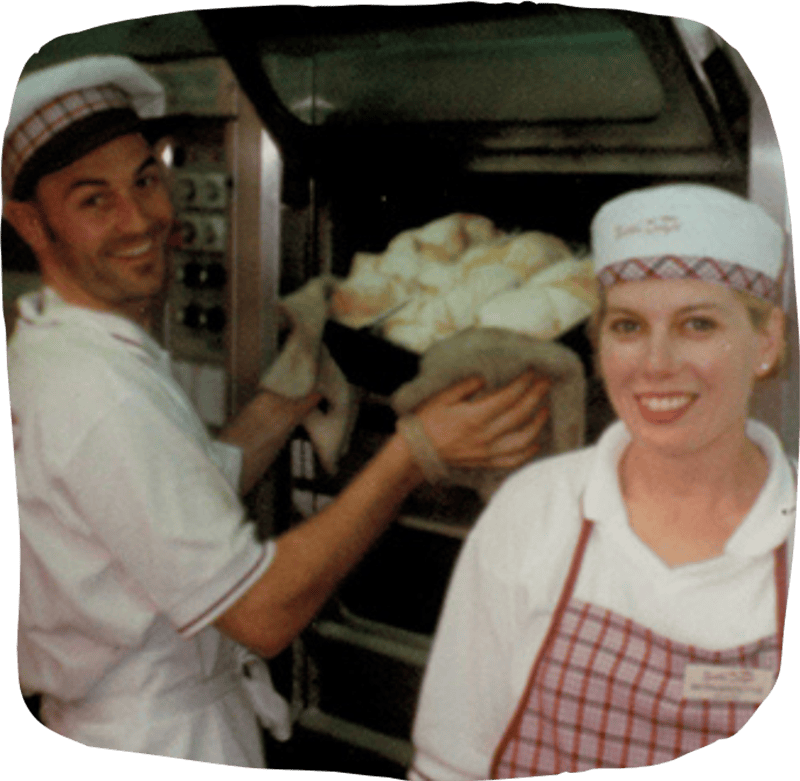 1991 – We open our doors in Adelaide
In 1991, the first interstate franchise was opened in the city of churches. We were excited to bring our delicious, fresh bread to Adelaide.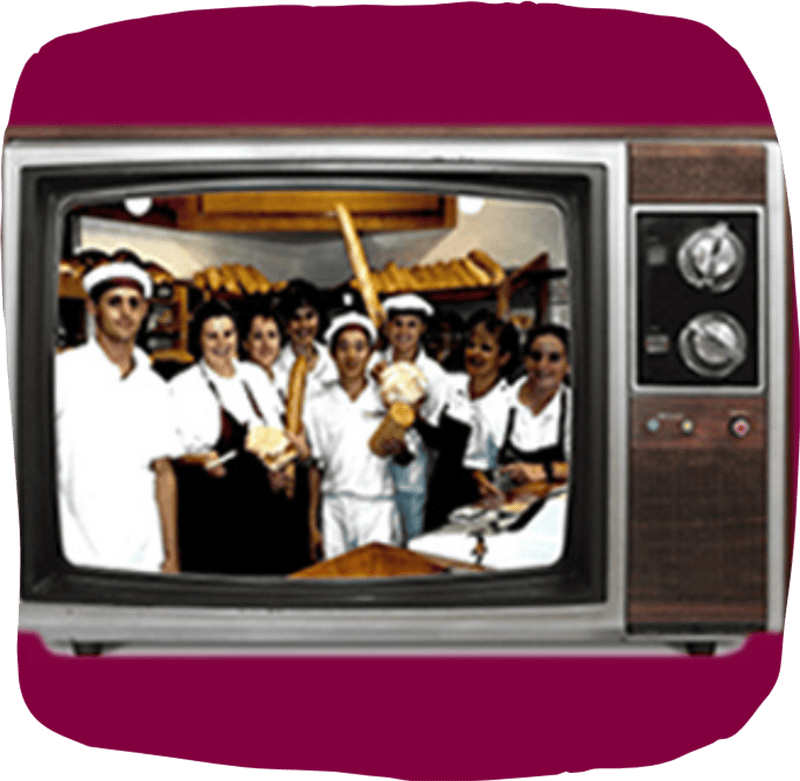 1992 – First Bakers Delight TV Commercial airs
We released our first ever TV commercial to the public, which showcased our delicious products and wonderful staff. It also included the first use of our iconic Bakers Delight jingle.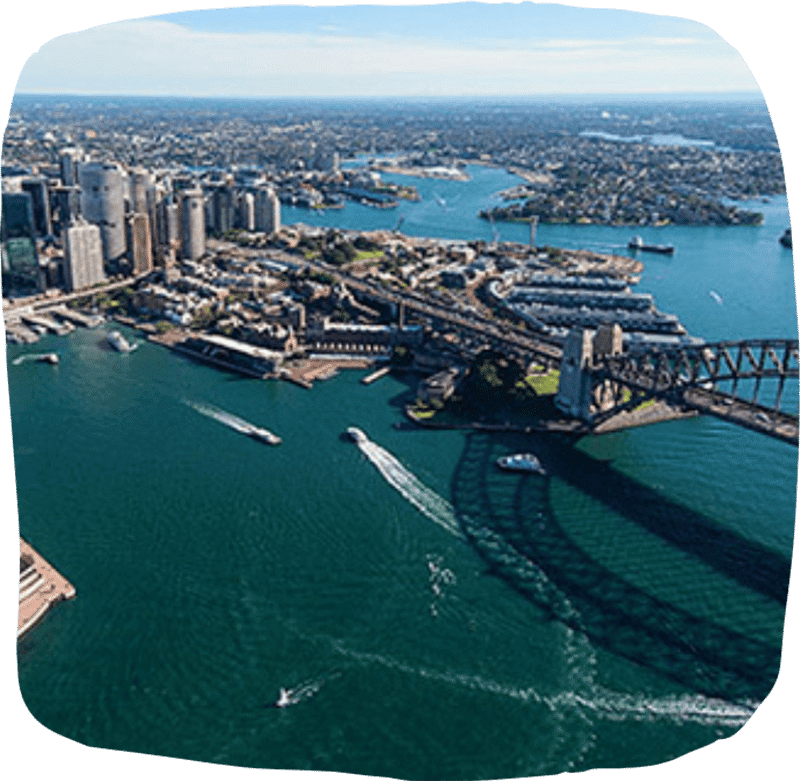 1993 – 1994 – We expand across the land
Over 1993-94, we expanded nationally and opened Sydney, New South Wales in April 93, Brisbane, Queensland in September 93, and Perth, Western Australia in March 94.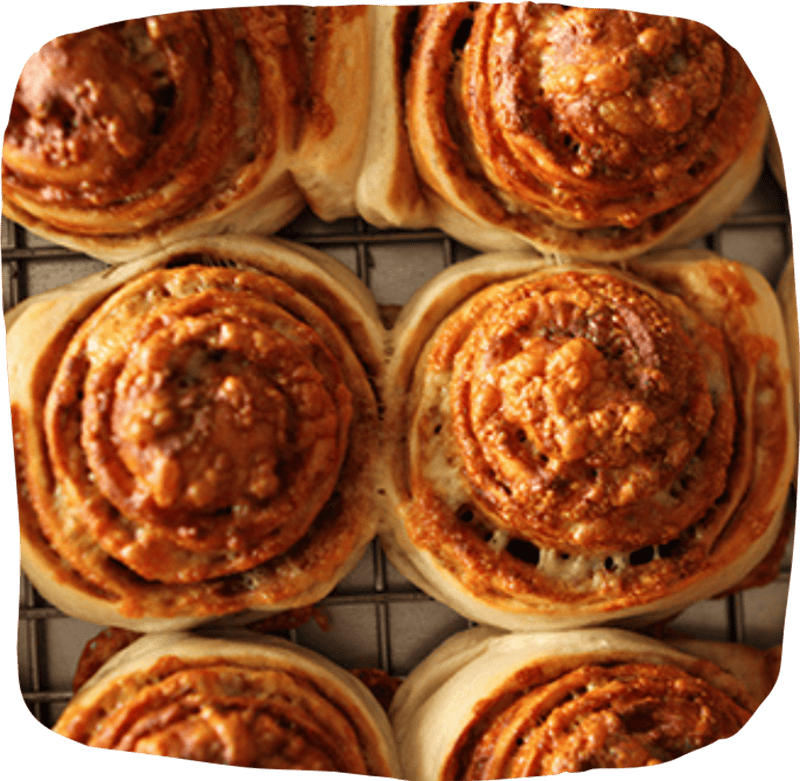 1994 – We baked the first ever Cheesymite Scroll
1994 was a monumental year for one of Australia's favourite snacks. A hungry baker thought of blending his two favourite flavours together for a morning snack. He invented the Cheesymite Scroll and the rest, as they say, is history.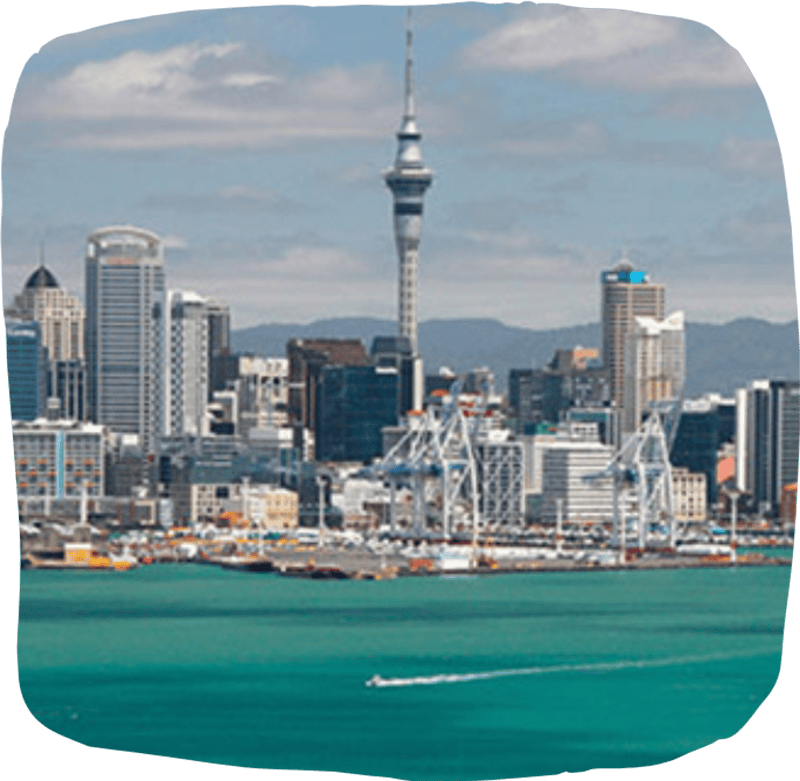 1995 – We expand to the land of the long white cloud
In November, we went international for the first time, heading across the Tasman to open a Bakers Delight in Auckland. This was the first of many bakeries in New Zealand.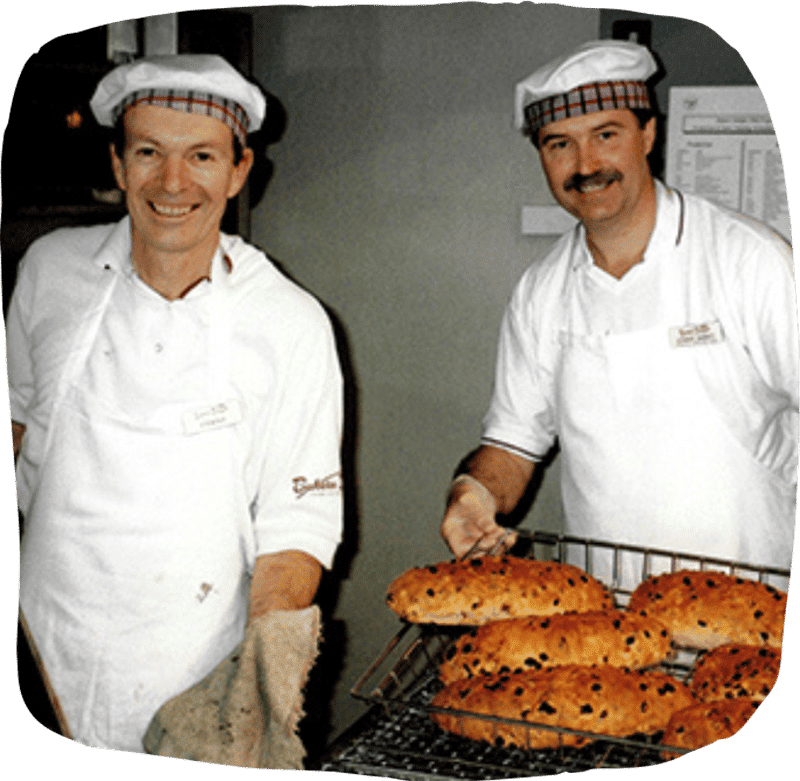 1996 – 225 Bakeries open across AUS & NZ
Following a breakthrough growth period across Australia and New Zealand, we reached a total of 225 bakeries in operation.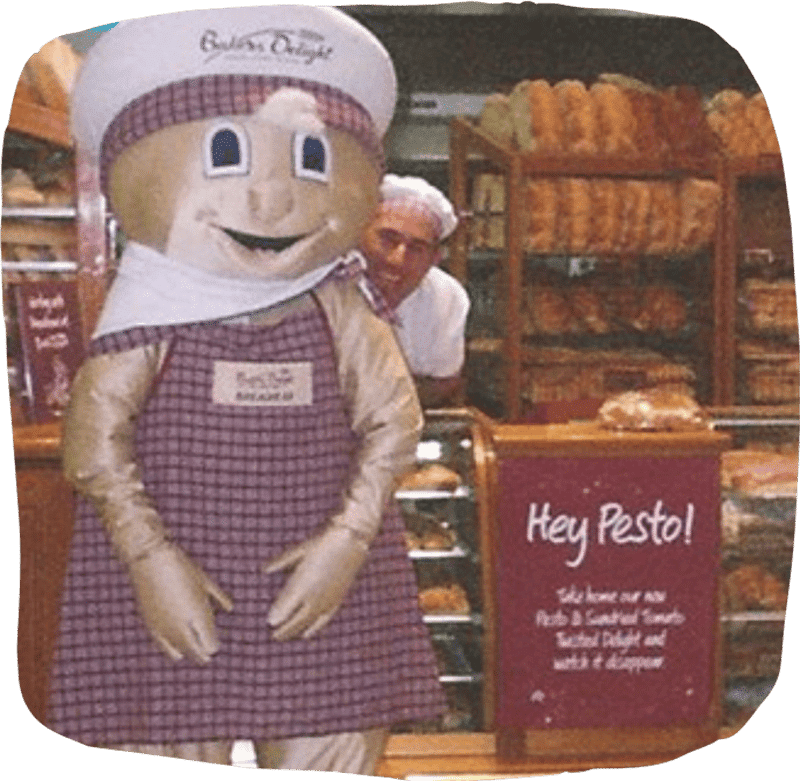 1997 – Breadhead is born
Early folklore suggests Breadhead's creation was a magical transformation from a piece of dough. A tin of flour fell into a bag of magic dust – and thus Breadhead was born.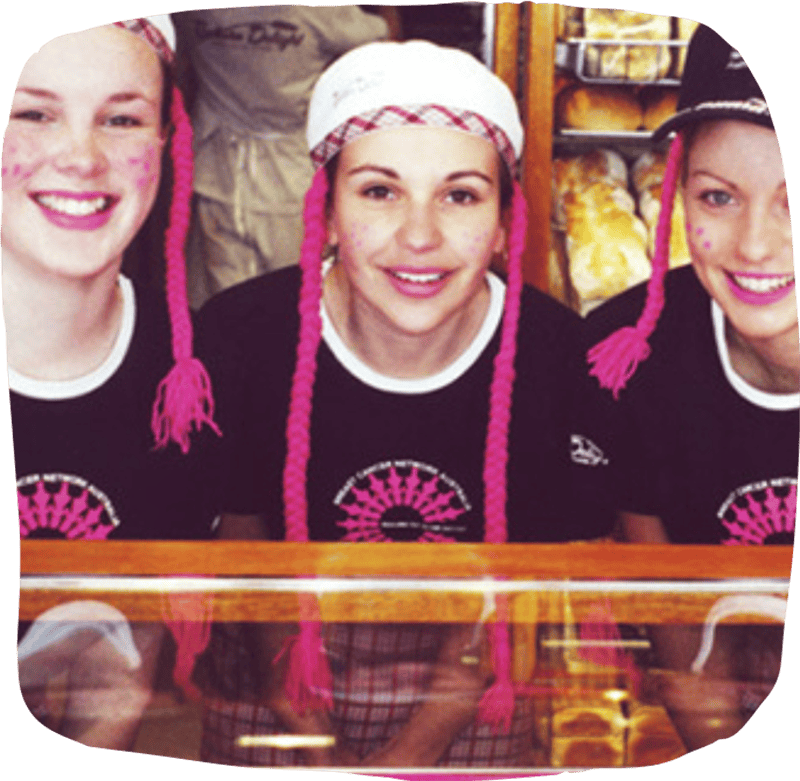 1999 – Our partnership with Breast Cancer Network Australia begins
Since 1999, we've raised more than $18 million for BCNA. A landmark partnership, the money goes directly to the support of the thousands of Australian women and their families who are affected by breast cancer.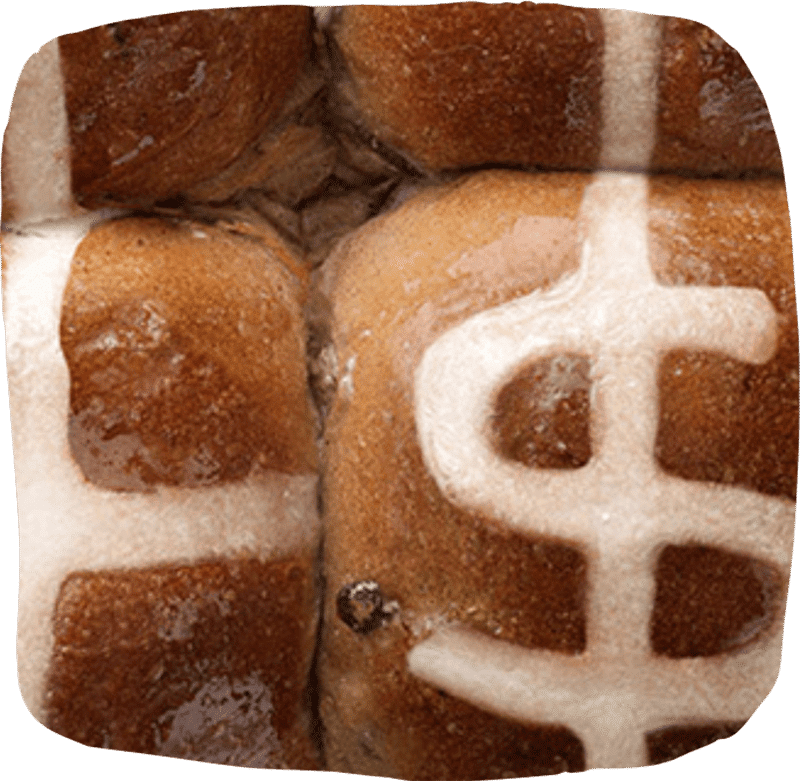 1999 – Bundraiser begins
Our bakeries in Western Australia began raising funds for the Princess Margaret Hospital in Perth by donating money from Hot Cross Bun sales and on-counter donation tins. This partnership was the catalyst for a national fundraiser to support children's hospitals all around Australia. Now, we call it our Bundraiser Day and it's held every year in the lead up to Easter.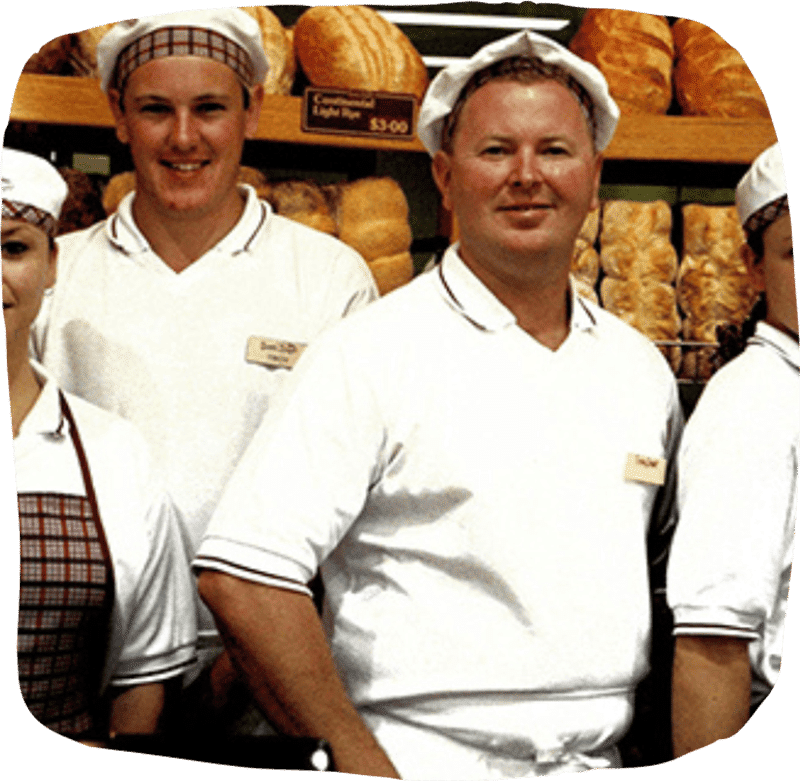 2000 – 400 Bakeries open across AUS & NZ
A continued period of expansion resulted in our number of operating bakeries reaching an impressive total of over 400.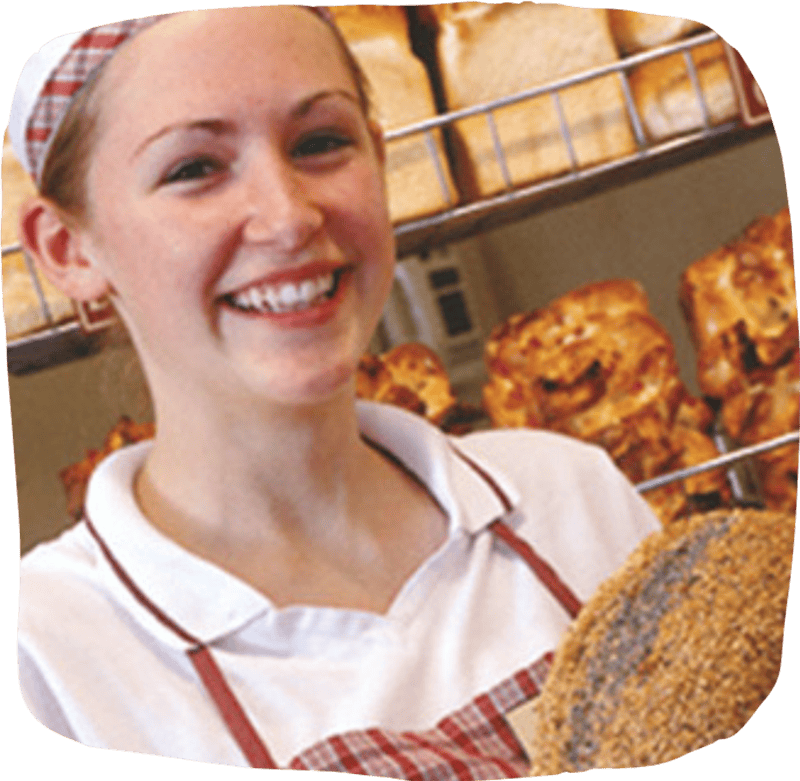 2001 – 2003 – We win Australian Franchise System of the Year
Bakers Delight claims back-to-back Australian Franchise System of the Year awards. These prestigious awards (presented by the Franchise Council of Australia) recognise excellence in franchising – an honour we happily shared with our dedicated network of Franchisees.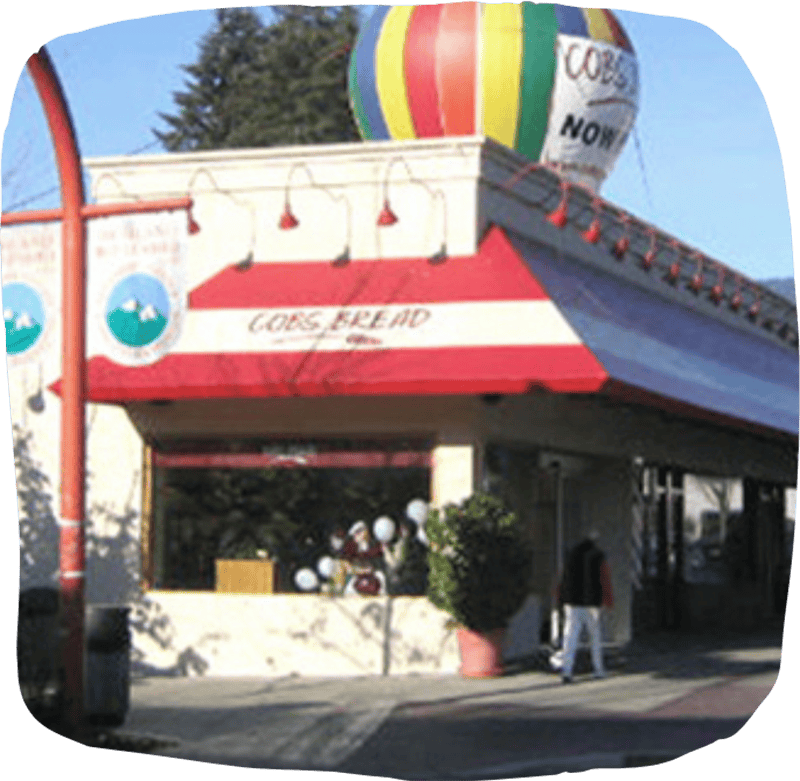 2003 – Bakers Delight opens in Canada
In November, we opened our first Canadian store under the COBS Bread brand. We launched our Edgemont bakery in Vancouver, British Columbia. It was the first of 11 COBS Bread bakeries to open in Canada in 12 months.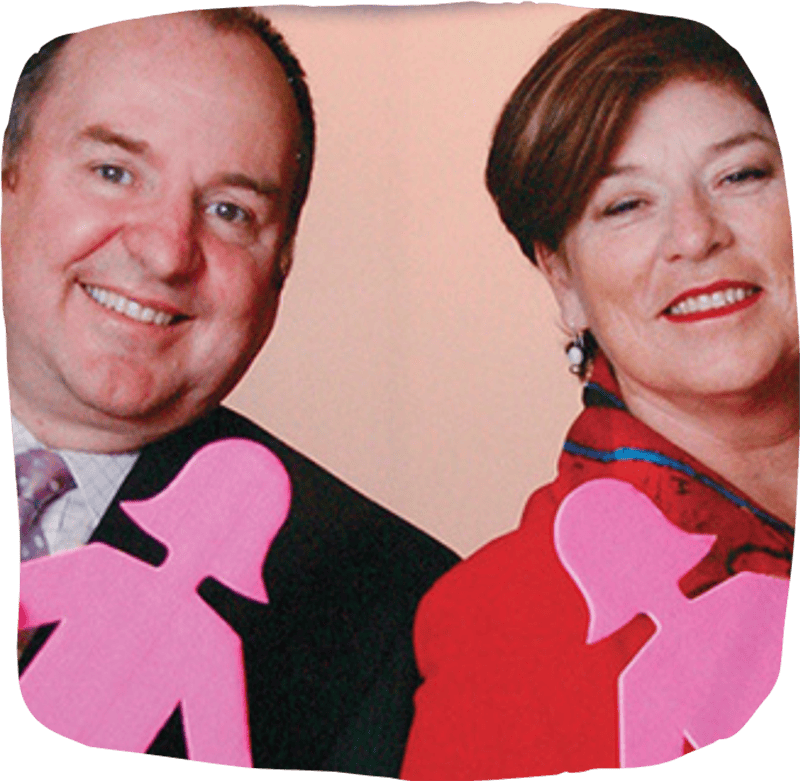 2004 – Over 600 Bakeries operating across three countries
By 2004 we had successfully expanded into Canada and were experiencing further growth in Australia and New Zealand. This brought our total up to more than 600 bakeries in operation.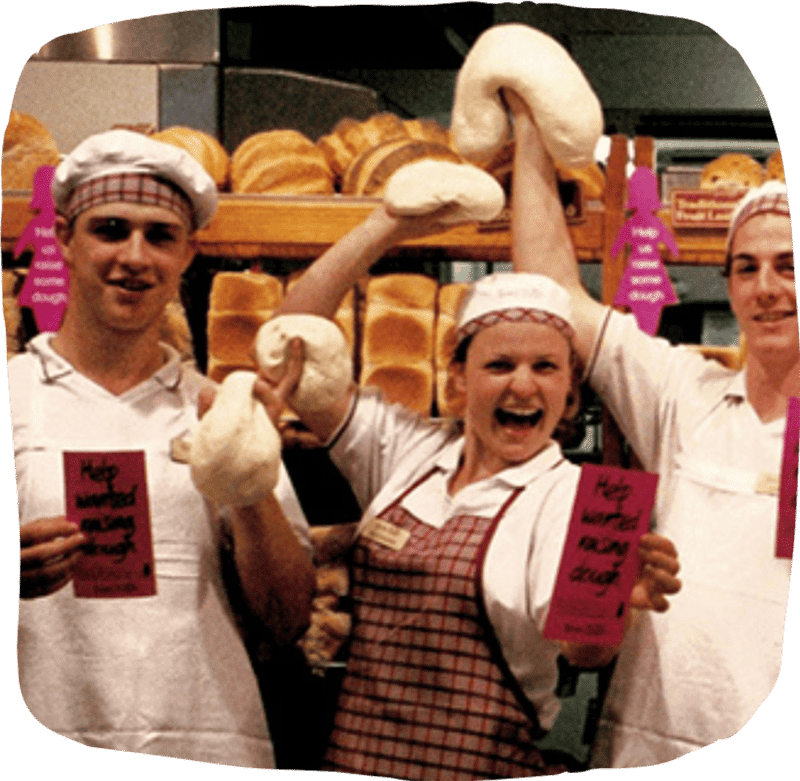 2004 – We win a Prime Minister's Award
We're so proud of our continued support of BCNA and were honoured to receive the Prime Minister's Award for Excellence in Community Business Partnership (Multi-site large business) from John Howard.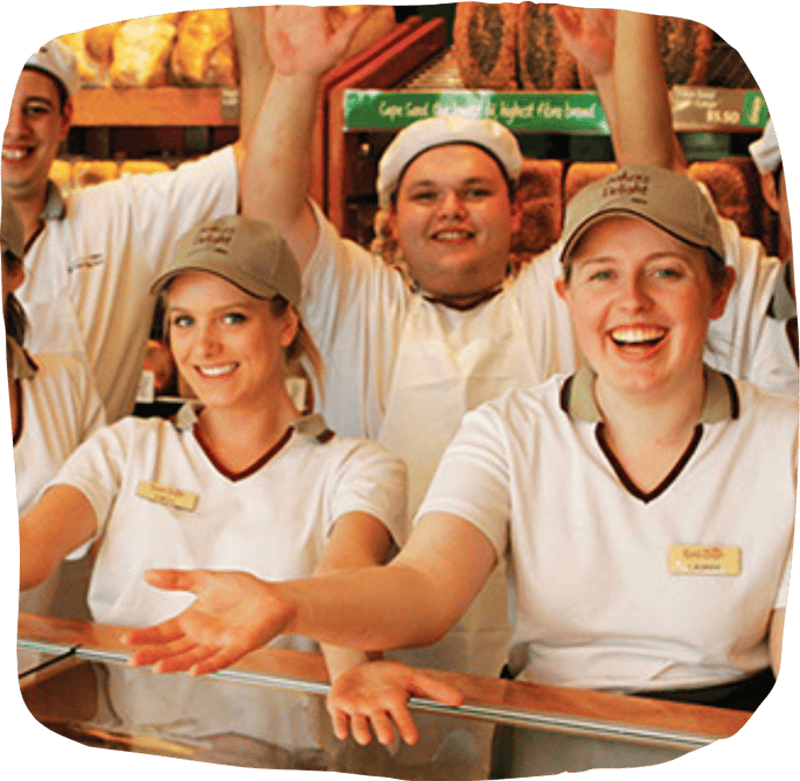 2005 – We celebrated our 25th birthday
A quarter of a century! It may have felt like just yesterday that we opened our first bakery in Melbourne, but Bakers Delight celebrated turning 25 in style.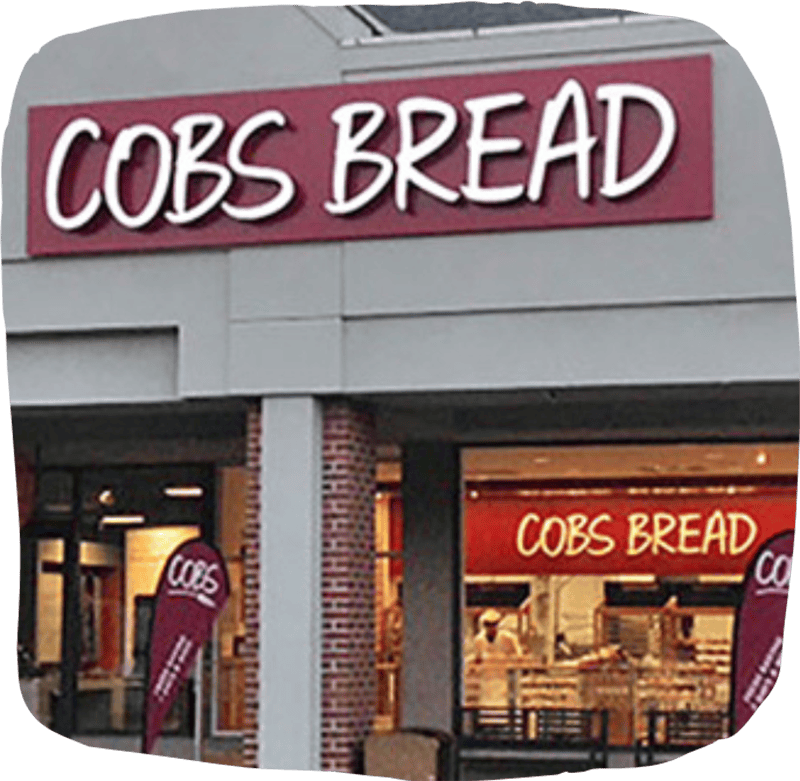 2006 – COBS Bread expands again
Three years after COBS Bread first opened its doors to the Canadian public, we were thrilled to move into two more provinces. We opened in Edmonton Alberta and Toronto Ontario.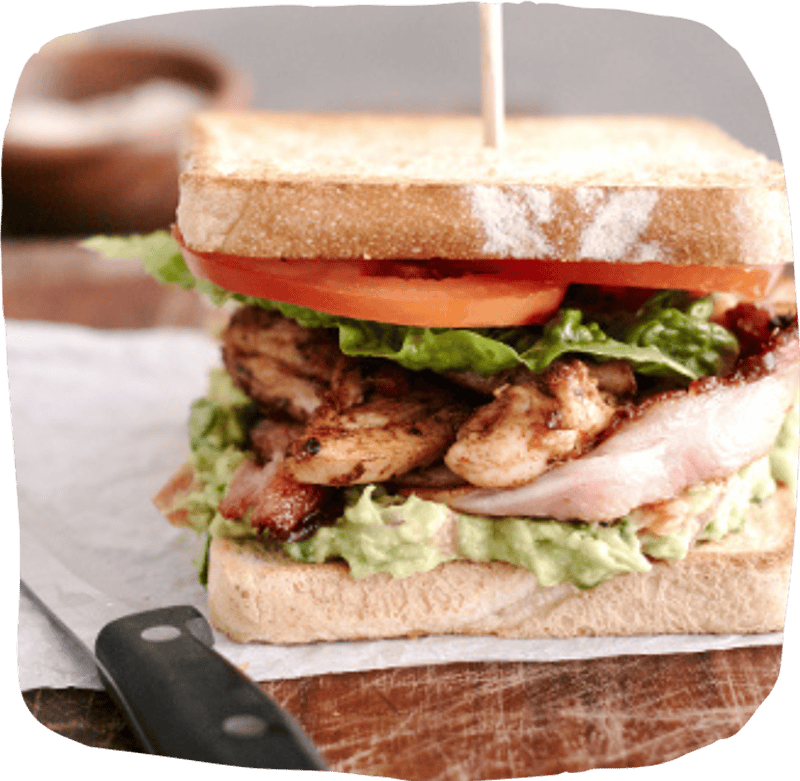 2007 – A new bread star is born
We introduced our new Hi-Fibre Lo-GI range, to help give our customers longer lasting energy. Tastier and softer than most white breads, our Hi-Fibre Lo-GI bread proved a real winner with our customers and is still one of our top selling breads.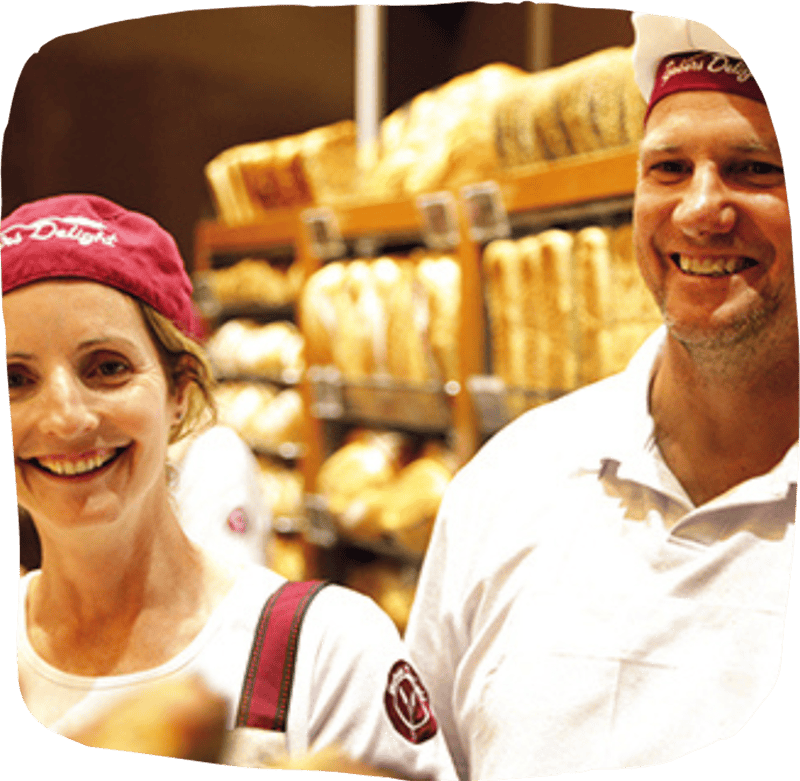 2009 – Business Review Weekly recognise our community practice
We were proud finalists for Excellence in Community Practice in the BRW Awards, held every year by prestigious magazine Business Review Weekly.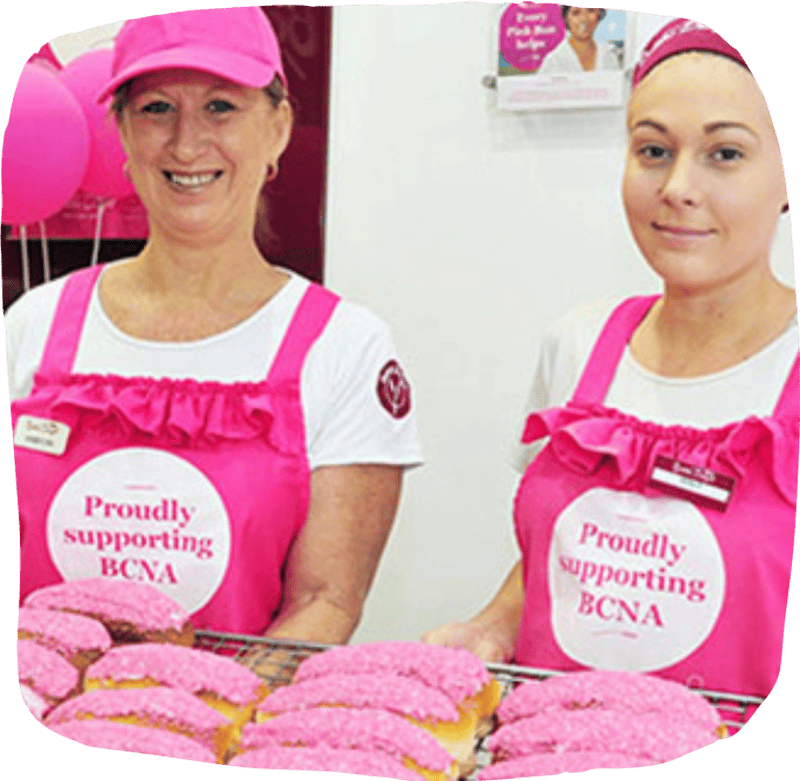 2010 – Our Pink Buns raise more funds
Our Pink Bun campaign raised more than $800,000 for Breast Cancer Network Australia. BCNA CEO, Lyn Swinburne AM, said 2010's fundraising achievement was an incredible celebration of our 10 years working together.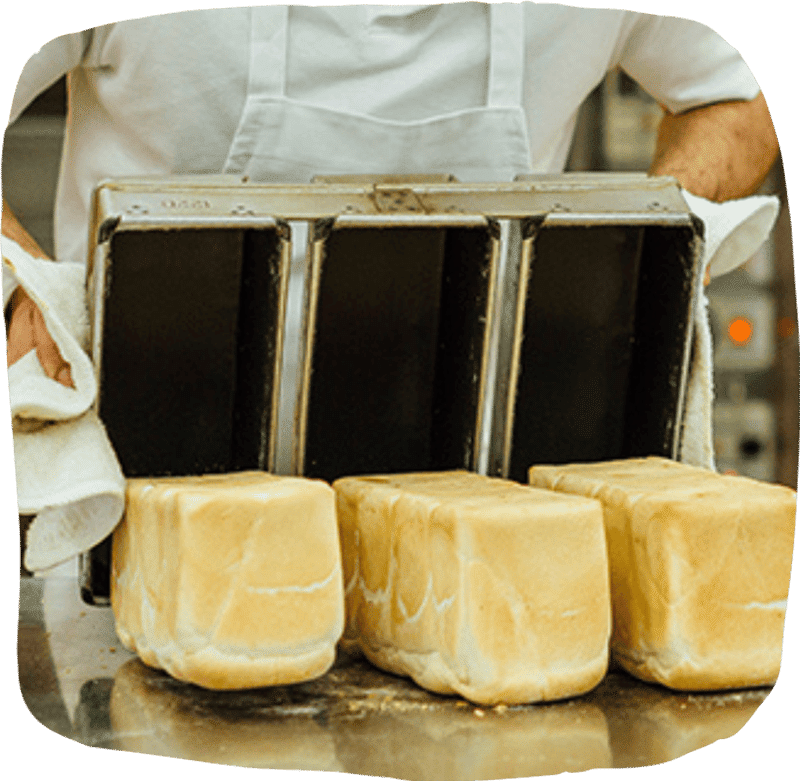 2013 – Winner of Reader's Digest Most Trusted Brands Award
We put a lot of time and effort into making sure every single slice of bread we produce is up to the same high standard. So we were thrilled you noticed and voted us the winner of the annual Most Trusted Brands Award in Reader's Digest.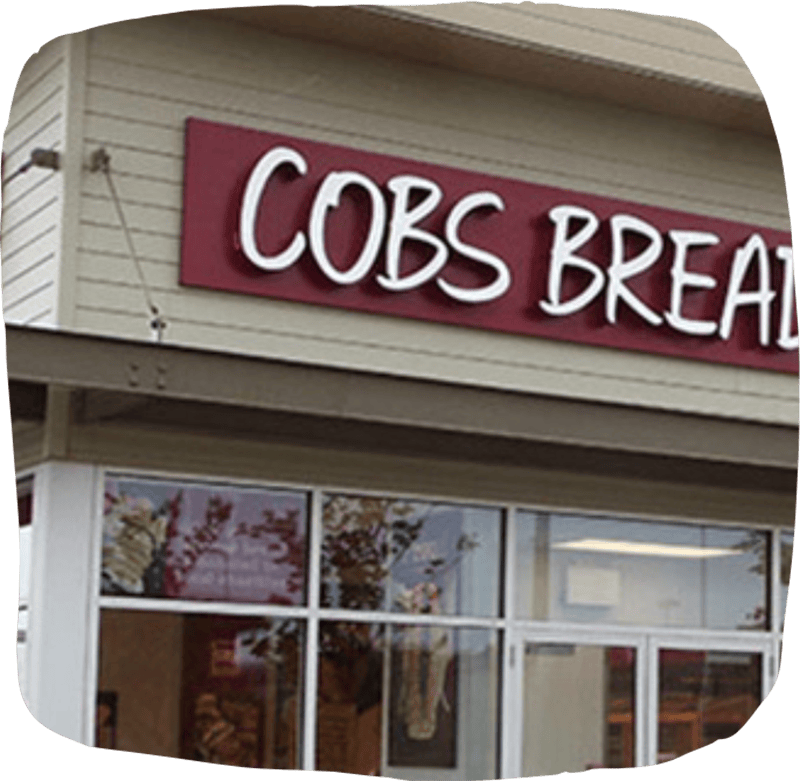 2014 – COBS Bread heads to Saskatchewan
Our delicious bread continued its rise in Canada, with COBS Bread expanding to Saskatoon and making Saskatchewan our fourth Canadian province.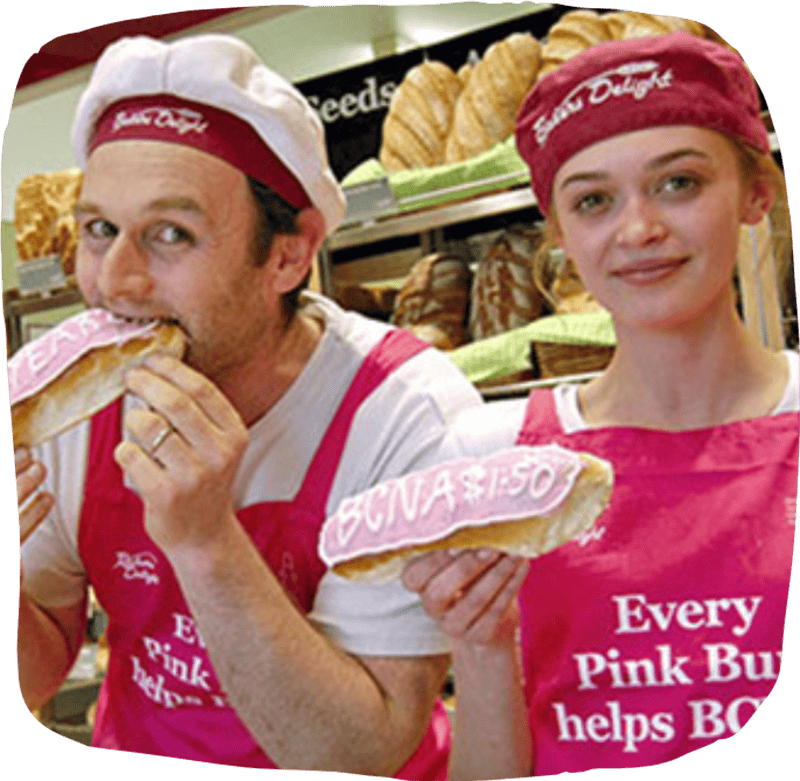 2015 – We raised $1.79m for Breast Cancer Network Australia
Our record breaking Pink Bun Campaign raised an amazing $1.79m for BCNA, taking our total to more than $15 million since our proud partnership began.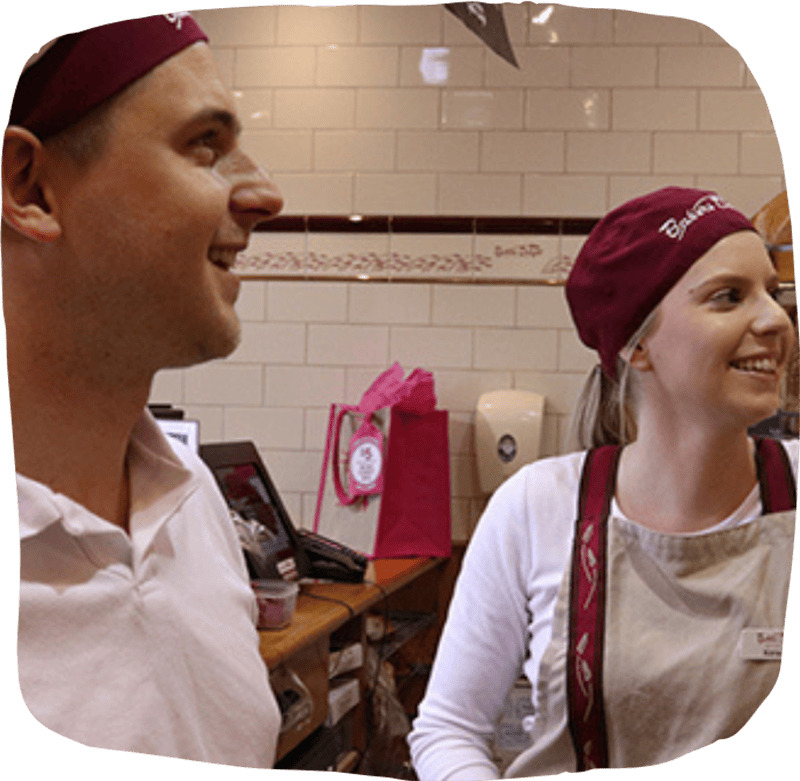 2016 – Over 700 Bakeries operating across four countries
Bakers Delight and COBS Bread can now be found in more than 700 locations across Australia, Canada, USA and New Zealand. That's a lot of bread being baked fresh and delivered to a lot of happy customers.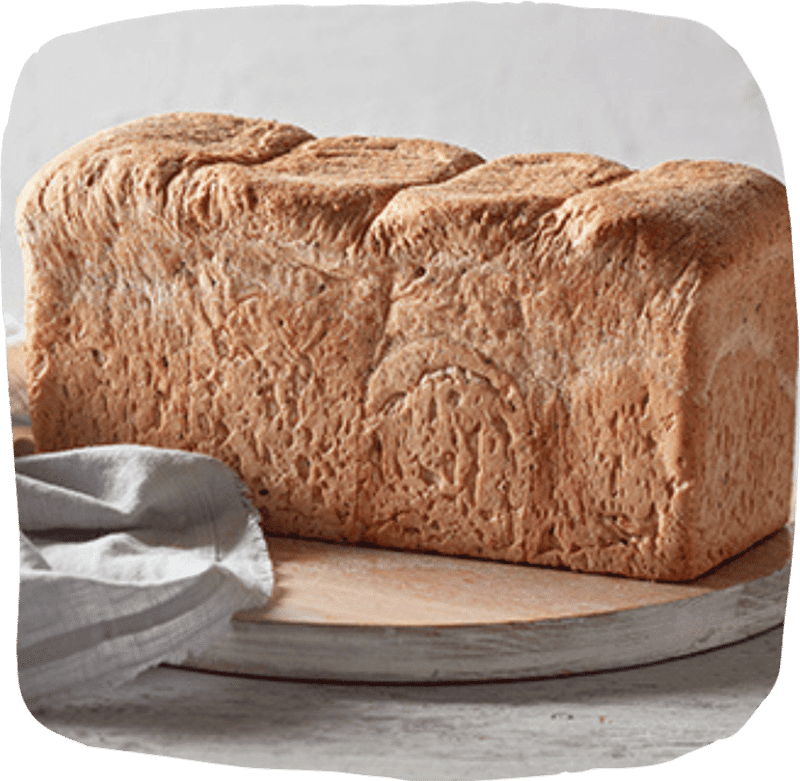 2017 – Bakers Delight launches the very first daily fresh baked low FODMAP loaf
The launch of the Wholegrain LowFOD™ Loaf was a game changer for Australians with food intolerances. This breakthrough in bread has been rigorously tested for appropriate levels of FODMAPs, allowing those with intolerances and sensitive tummies to enjoy bread without the discomfort.