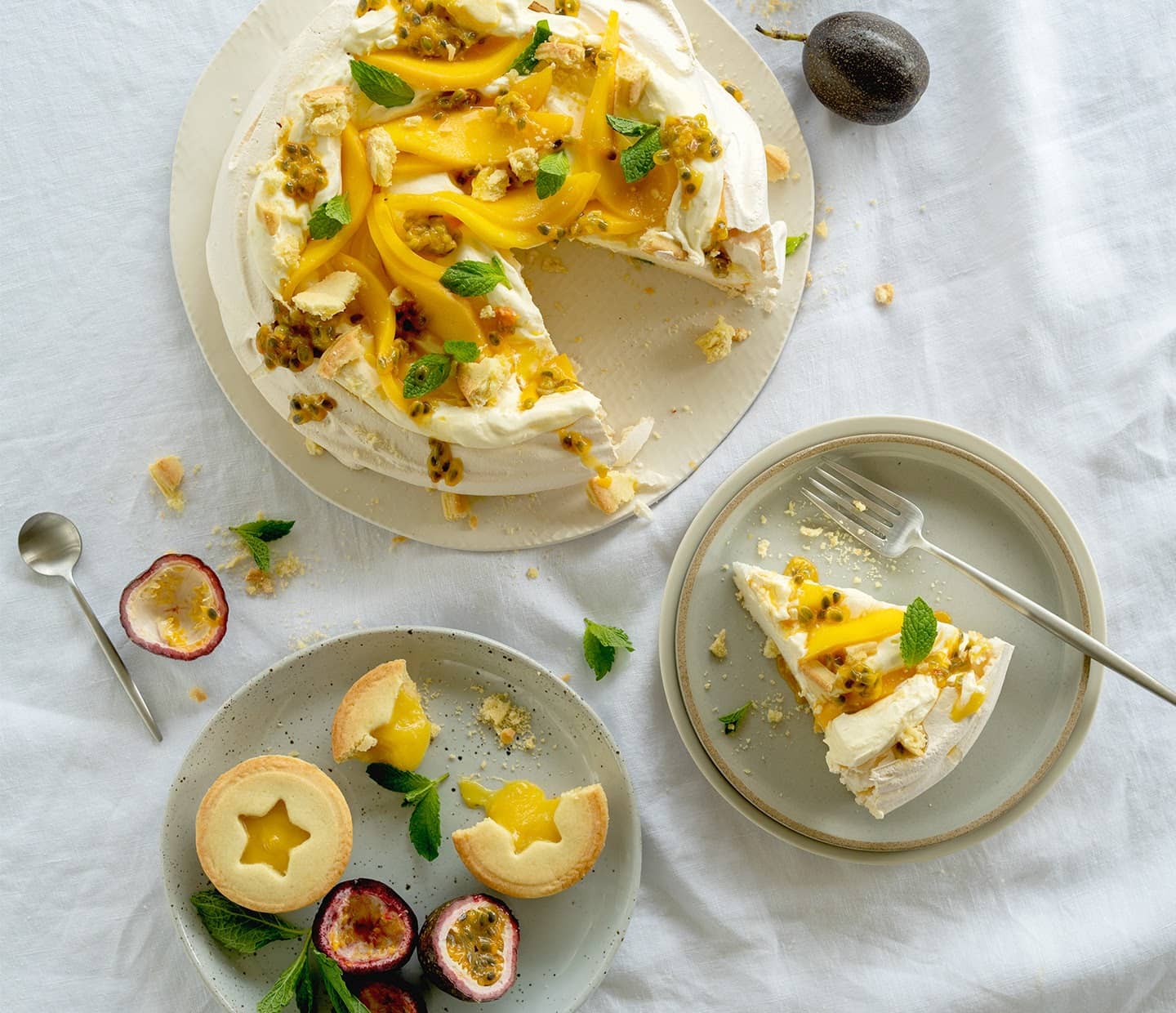 Serves
  6                     
Difficulty
  Hard
Our famous Lemon Tarts pack a punch! They're also our secret ingredient to serving up an extra zesty and zingy pavlova.
Ingredients
Pavlova
6 egg whites
1 1/2 cup caster sugar
1/2 cup white sugar
2 tbs cornflour
2 tsp lemon juice
To assemble
3 Bakers Delight Lemon Tarts
1 mango
2-3 passionfruits
1 cup cream
1-2 sprigs of mint
Method
STEP 1
Preheat oven to 150°C (fan-forced)
STEP 2
Line a baking tray with baking paper
STEP 3
Beat egg whites until stiff peaks form
STEP 4
Add the caster sugar gradually to the egg whites and mix until the mixture becomes thick and glossy
STEP 5
Add white sugar and cornflour together in a separate bowl
STEP 6
Gently fold the sugar mixture and lemon juice into the egg white mixture
STEP 7
Place mixture on a baking tray and mould into a circle about a dinner plate size
STEP 8
Bake at 150°C (fan-forced) for 45 minutes to 1 hour. It will be ready when it is dry to touch. Allow to cool in the oven with the door ajar
STEP 9
Once cool, whip the thickened cream until peaks form and dollop on top of the pavlova
STEP 10
Crush up 2-3 Lemon Tarts and decorate with thin slices of mango slivers and torn up mint
STEP 11
Add the passionfruit pulp last, immediately before serving as it will make the pavlova crack slightly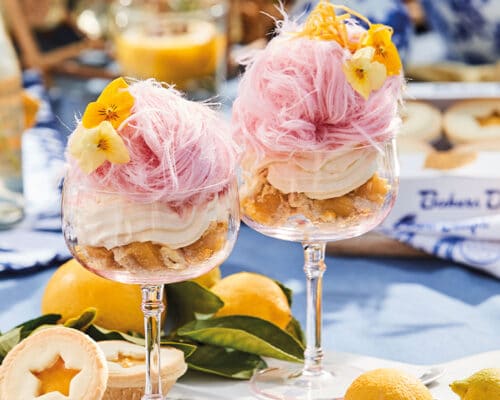 ChristmasServes  6                     Difficulty  Easy AAdd some extra zest to your festive dinner party with this Lemon Cheers-Cake recipe. Pick up some delicious Lemon Tarts and get ready to cheers your cake!Ingredients 6 Bakers Delight Lemon Tarts 1 lemon,...