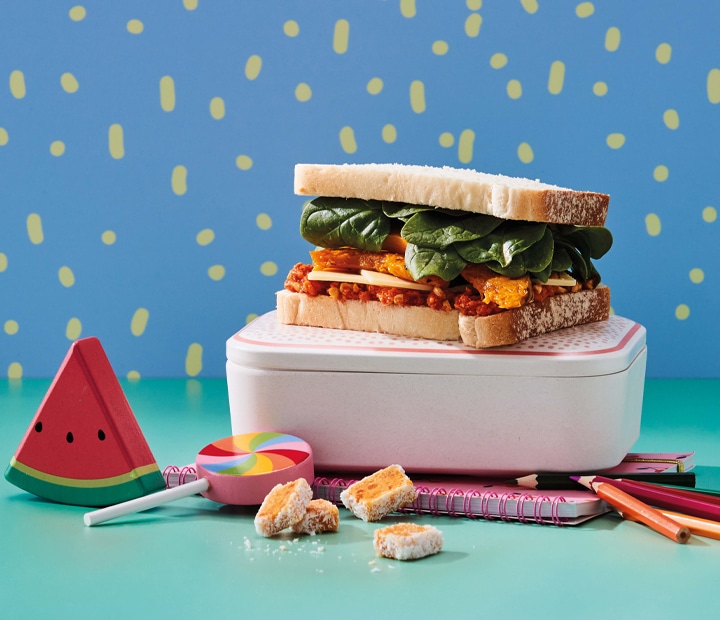 Tomato Pesto & Roast Pumpkin Sandwich
Serves
  1                    
Difficulty
  Easy
Here we have the ultimate dream lunch, our Tomato Pesto & Roast Pumpkin Sandwich. Treat yourself to this hearty sandwich, because lets be honest, salads just don't hit the spot!
Ingredients
2 slices Hi-Fibre Lo-GI White Block Loaf
1/2 tablespoon homemade or store-bought tomato pesto
2 slices kent or butternut pumpkin, roasted
1 small handful baby spinach leaves
1 cheese slice
Method
STEP 1
Cut ½ cm thick slices of pumpkin and place on baking tray lined with baking paper. Drizzle a splash of olive oil onto pumpkin slices and roast in 160°C oven for 15 minutes
STEP 2
Prepare bread slices by spreading pesto onto one slice of your Hi-Fibre Lo-GI Loaf. Place cheese slice on top of the pesto, followed by the roasted pumpkin and finish with baby spinach leaves. Enjoy!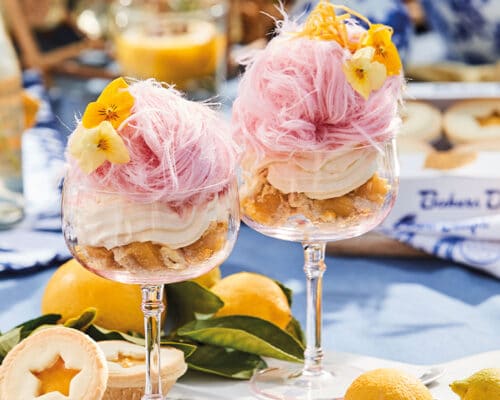 ChristmasServes  6                     Difficulty  Easy AAdd some extra zest to your festive dinner party with this Lemon Cheers-Cake recipe. Pick up some delicious Lemon Tarts and get ready to cheers your cake!Ingredients 6 Bakers Delight Lemon Tarts 1 lemon,...