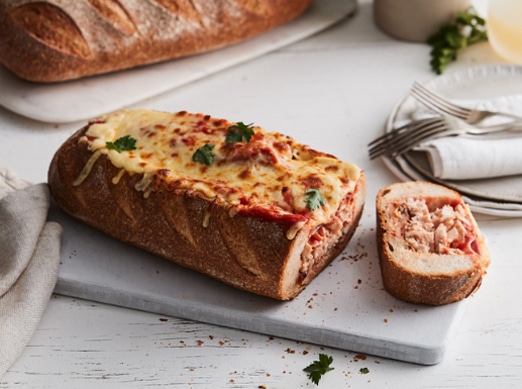 Serves
  4-6                    
Difficulty
  Easy
We have combined two absolute delights to make a Sourdough Parma Loaf! It is perfect as a hearty starter, tear and share lunch or as a jaw dropper on your Easter feasting table. Go on, dig in!
Ingredients
1 Sourdough Vienna
500 ml (1 1/2 cups) sugo or pizza sauce
1 roast chicken, meat shredded
150g leg ham, sliced
150g (2 cups) shredded mozzarella
Method
STEP 1
Pre heat oven to 180C
STEP 2
Using a bread knife, cut off the top of the Sourdough Vienna
STEP 3
Score around the edge of the loaf and remove most of the bread filling. Spread a little of the sugo on the base and fill with shredded chicken, ham, remaining sugo and cheese
STEP 4
Bake in oven for 20 minutes or until cheese is gooey and golden
STEP 5
Remove from oven, garnish with parsley and serve immediately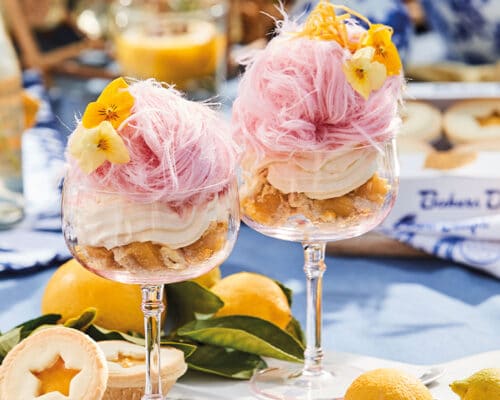 ChristmasServes  6                     Difficulty  Easy AAdd some extra zest to your festive dinner party with this Lemon Cheers-Cake recipe. Pick up some delicious Lemon Tarts and get ready to cheers your cake!Ingredients 6 Bakers Delight Lemon Tarts 1 lemon,...