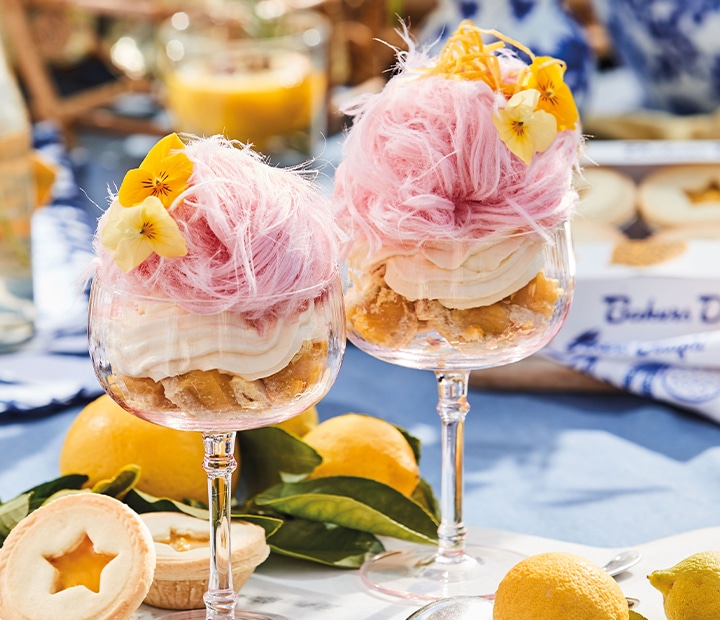 Serves
  6                    
Difficulty
  Easy
AAdd some extra zest to your festive dinner party with this Lemon Cheers-Cake recipe. Pick up some delicious Lemon Tarts and get ready to cheers your cake!
Ingredients
6 Bakers Delight Lemon Tarts
1 lemon, juiced
2 x 225g cream cheese, room temperature
1 cup (250ml) cream
1/4 cup (55g) caster sugar
Pink Iranian fairy floss, for garnish
Yellow edible flowers, for garnish
Method
STEP 1
Using a sharp knife, roughly chop the Bakers Delight Lemon Tarts and distribute evenly between 6 serving glasses. Set aside
STEP 2
Pour lemon juice, cream cheese, cream and caster sugar into a bowl. Using a mixer, beat for 5-6 minutes or until the caster sugar has dissolved. Transfer into a piping bag fitted with a large star nozzle
STEP 3
Top each glass with swirls of the cream cheese mixture. Place in fridge to chill for 2 hours
STEP 4
When ready to serve, garnish with, mounds of pink Iranian fairy floss and edible florals
STEP 5
Serve immediately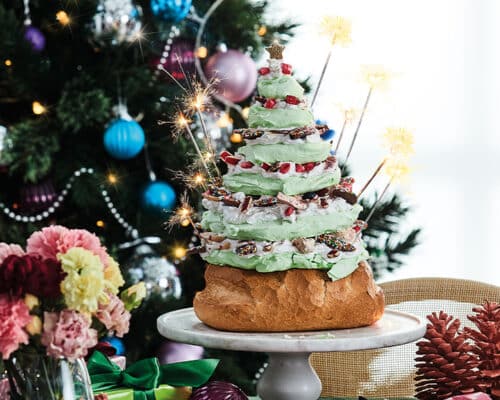 ChristmasServes  6-8                      Difficulty  Easy We have a TREE-mendous dessert recipe for you this Christmas! Our Christmas Tree Cob is decorated with all things colourful and sweet to keep the kids entertained this silly season!Ingredients 1 Bakers...