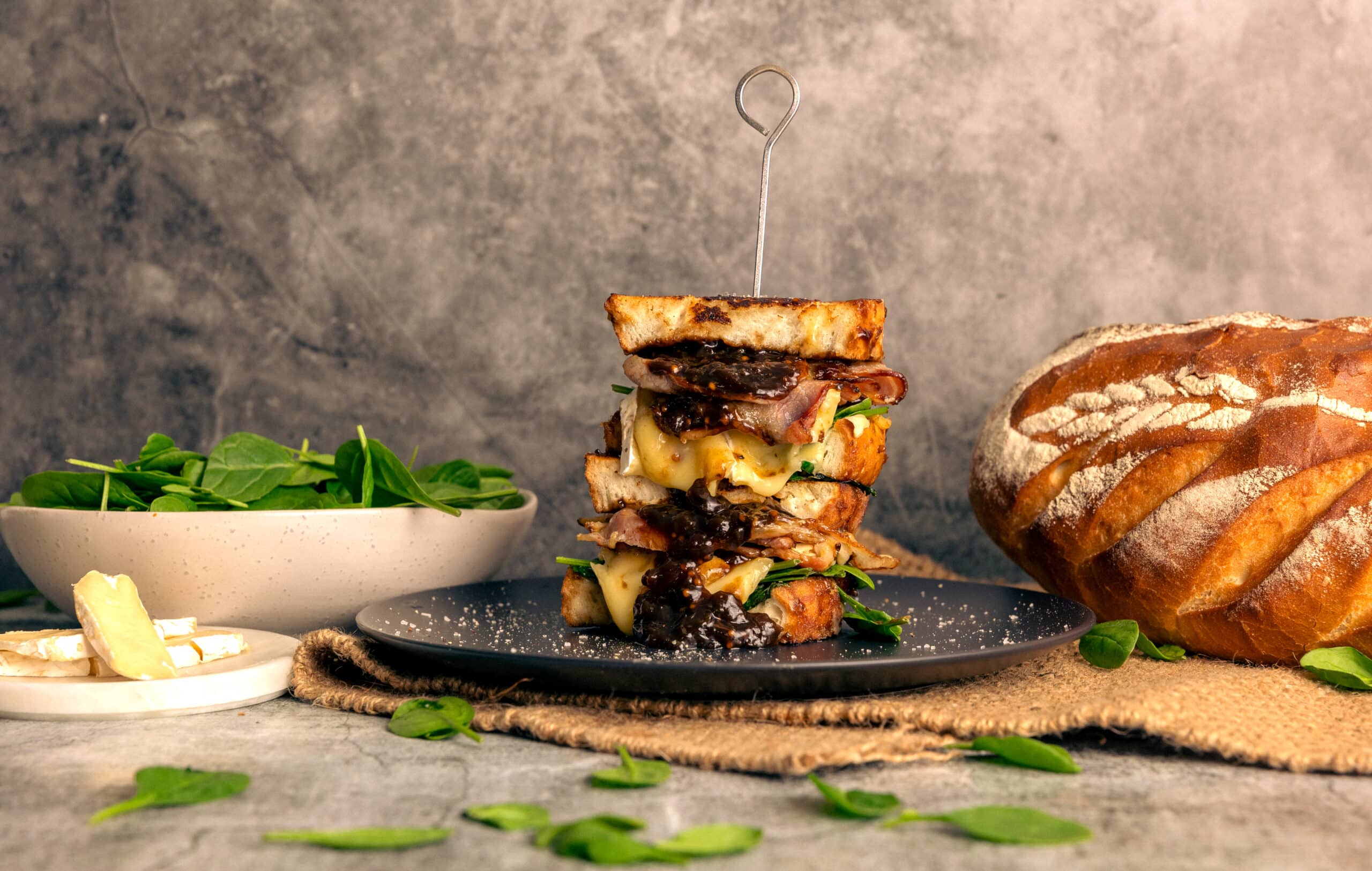 Gourmet Bacon and Brie Toastie
Serves  2                     Difficulty   Medium
Try this gourmet toastie delight! A mouthwatering mix of crispy bacon, creamy Brie cheese, caramelized onion relish, and fresh spinach, perfectly grilled between two slices of buttered Bakers Delight sourdough.
Ingredients
4 slices of Bakers Delight Sourdough bread
1/4 cup of caramelized onion relish
6 slices of bacon
60g Brie cheese
1 handful of spinach
2 tablespoons butter
Pinch of salt and pepper
Method
STEP 1
In a non-stick pan, cook the bacon until crispy. Set aside.
STEP 2
Generously butter one side of each of the four slices of sourdough bread. Place two slices of bread together with the buttered sides facing each other.
STEP 3
Assemble the sandwich on the non-buttered side of the bread. Spread caramelized onion relish on one slice, and layer on the cooked bacon, sliced Brie cheese, and spinach.
STEP 4
In the same pan, place the filled sandwich with the buttered side down. Place the remaining slices of bread on top with the buttered side facing out.
STEP 5
Cook the sandwich over medium heat until it turns gorgeously golden brown on one side. Flip the sandwich and cook until the other side is the same and the Brie cheese has started to melt (yum!).
STEP 6
Remove the toastie from the pan, cut it in half, and sprinkle with a pinch of salt and pepper.
Serve with a side of your favorite condiments or enjoy it on its own! (you won't regret it).
Share your delicious creation with @bakersdelightnz. Happy toasting!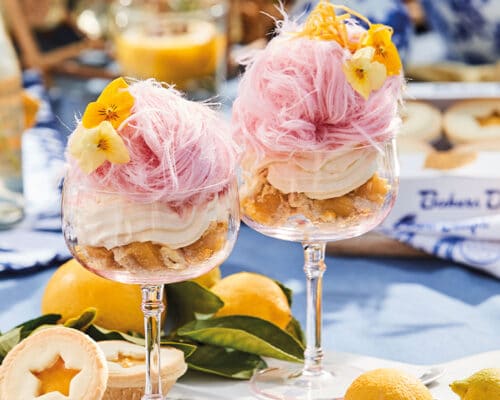 ChristmasServes  6                     Difficulty  Easy AAdd some extra zest to your festive dinner party with this Lemon Cheers-Cake recipe. Pick up some delicious Lemon Tarts and get ready to cheers your cake!Ingredients 6 Bakers Delight Lemon Tarts 1 lemon,...