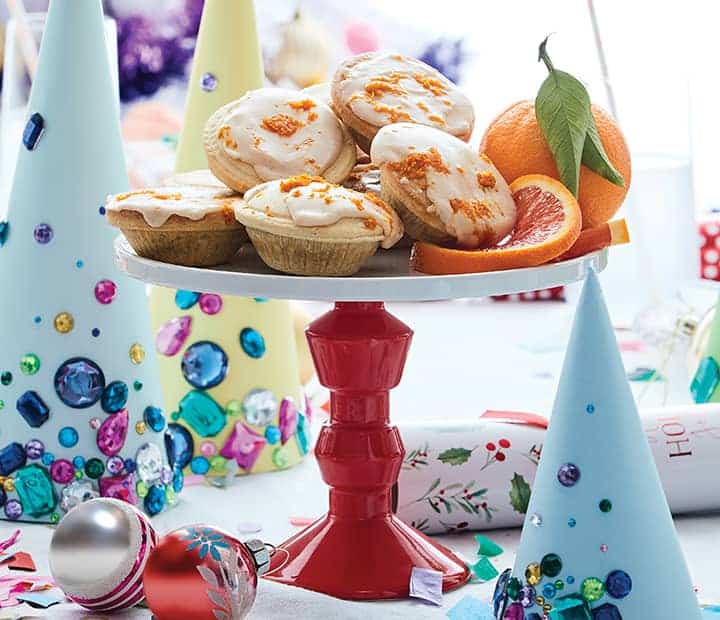 Fruit Mince Tarts with Orange & Cinnamon Icing
Serves
  12                     
Difficulty
  Easy
Spice up our Fruit Mince Tarts and make them even more festive with this delicious orange and cinnamon icing!
Ingredients
12 Bakers Delight Fruit Mince Tarts
1 cup icing sugar
1/2 tbs cinnamon
2 tbs orange juice
Zest of 1 orange, to garnish
Method
STEP 1
Place the icing sugar, cinnamon and orange juice into a small bowl
STEP 2
Using a spoon, stir to combine until free of lumps
STEP 3
Spread over tarts and sprinkle with orange zest
STEP 4
Allow to set and serve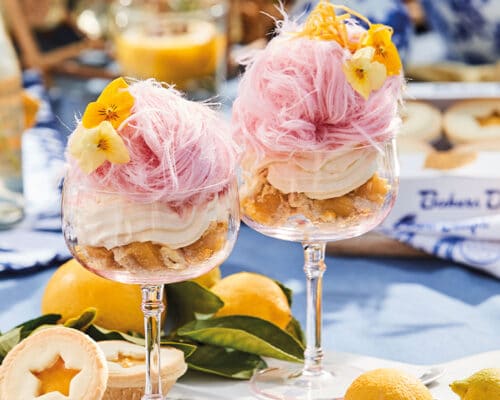 ChristmasServes  6                     Difficulty  Easy AAdd some extra zest to your festive dinner party with this Lemon Cheers-Cake recipe. Pick up some delicious Lemon Tarts and get ready to cheers your cake!Ingredients 6 Bakers Delight Lemon Tarts 1 lemon,...