Everything we do, from our national marketing campaigns and social media, to product innovation and local marketing, is to increase brand awareness and drive customers into our bakeries. Your success is our success.
Marketing
We provide strategic national marketing planning, campaign development and activation support. At a local level, Franchisees work together with our dedicated marketing resources to create individual plans that drive relationships and engagement within their local communities. So you can focus on delighting customers.
Property Services
We locate viable retail sites, handle lease negotiations and licence the premises to you at the same occupancy cost. Franchisees are involved in the lease renewal process and all property management to ensure it's viable for all parties involved. We're here to make sure everyone is happy.
Human Resources
Providing advice, education and assistance for the extensive legislation for industrial and employee relations. As a boss, you want to be absolutely sure that you're employing, paying and managing your team appropriately. With our support, you can be confident you're doing business right.
Product Innovation
Creating new products to drive Franchisee sales and keeping the range fresh and exciting. We offer specific bakery training for new and popular products and expert advice on all things baking, including recipes, apprenticeships and equipment. Keeping your customers delightfully inspired.
Commercial Management
We'll crunch the numbers with you. Our Commercial Management team work closely with our Franchisees to provide guidance and support around their financial performance. Working with banks and financial stakeholders to ensure all Franchisees receive the best possible service.
Project Management
Managing refurbishments, relocations and new bakery fit-outs. We ensure compliance with company standards, landlord requirements, local authorities and building regulations. Our team ensure projects are delivered on time, to budget, defect-free and with that magic Bakers Delight touch.
Training
A well-run bakery needs well-trained staff. We provide support with an initial 16-week training program as well as facilitating webinars, workshops, development plans and trainee support. Franchisees and staff receive regular training through our online management system, Breaducate.
Supply Chain
We take the hassle out of procurement, distribution and supplier agreements. By selecting the best-qualified ingredients, negotiating the best value and monitoring the execution of contracts, we ensure long-term supply chain stability for our bakeries. Better bread, for a longer time, guaranteed.
Information Services
Franchisees are supported by Bakers Delight any day, any time. We know the importance of systems running smoothly and being able to troubleshoot and resolve issues quickly. That's why we offer 24-hour technical support for any software queries. When you call, we answer.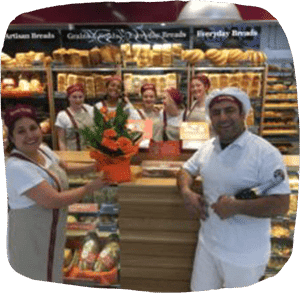 Bijaya
Multi-site Owner
"The guidance offered was one of the factors that helped me decide to Franchise with Bakers Delight. "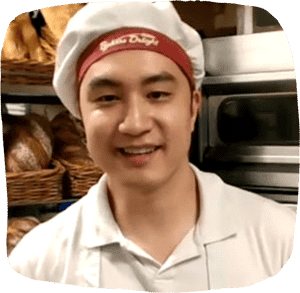 Graeme
Wynyard
"There is an authentic sense of collaboration and cooperation from within the network and the head office. "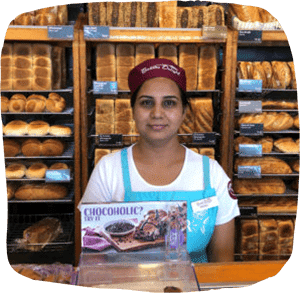 Renu
Yeronga & Caneland
"The first few months are hard but you have lots of support from Bakers Delight. Once you get through that it becomes easy. "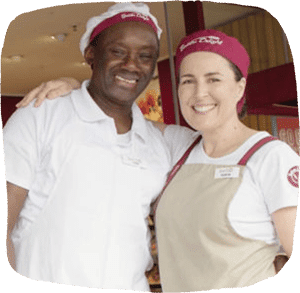 Temi & Robyn
Wheelers Hill
"The support is there not only from Head Office but from other Franchisees in the network. "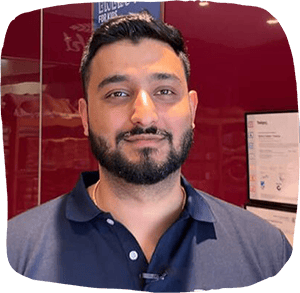 Arjun
Howick
"I felt the harder I worked on my own business meant a greater return for me, that's what attracted me to Bakers Delight. I am very proud of myself and my team. If I had to start from scratch and do it all again I would."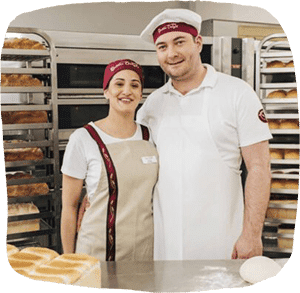 Brad
Eastridge
"Working with an experienced Franchisee in a live bakery situation offered valuable hands on learning where you are taught everything from baking, business operations, finance and customer relations. "
Ready to own your own franchise?
Enquire now to receive our franchising information guide