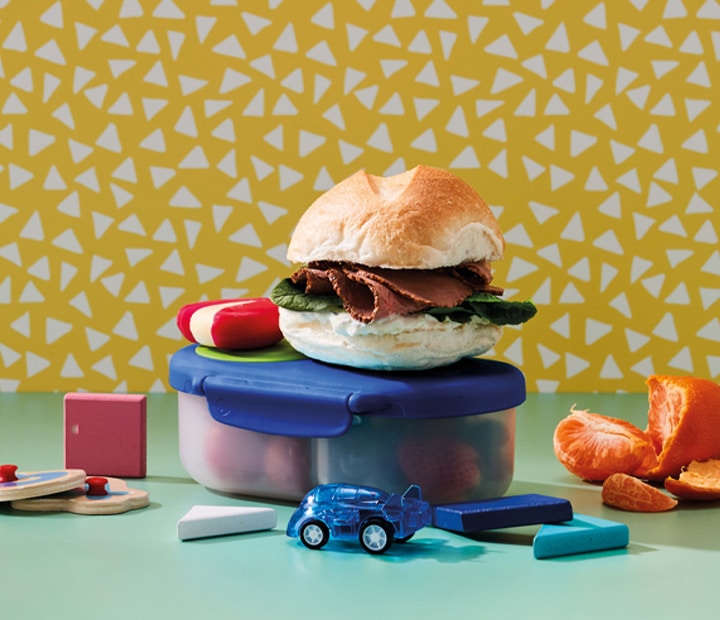 Easy Tzatziki & Lamb Lunch Box Roll
Serves
  1                    
Difficulty
  Easy
Easy Tzatziki & Lamb Lunch Box Roll, say no more. Pair tzatziki and lamb with the fan-fave Hi-Fibre Lo-GI Lunch Box Roll and everyone will be asking for more!
Ingredients
1 Hi-Fibre Lo-GI Lunch Box Roll, cut in half
2 medium slices roast lamb
1 cup unsweetened Greek yoghurt
½ cucumber grated
Juice from ½ lemon
Salt and pepper
Method
STEP 1
In a small bowl, make tzatziki by combinining greek yoghurt, cucumber, lemon juice and salt and peper and mix well. Cover and keep in the fridge
STEP 2
Spread the easy tzatziki onto the base of your Hi-Fibre Lo-GI Lunch Box Roll. Place 2 slices of roast lamb on top the tzatziki and serve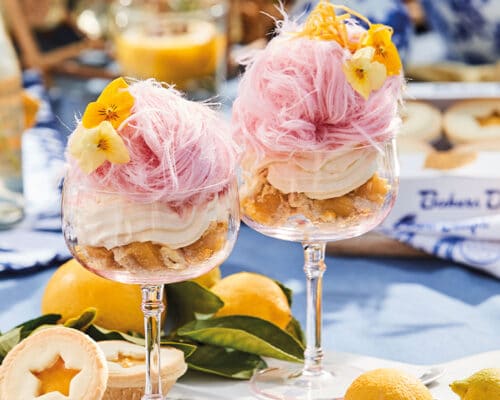 ChristmasServes  6                     Difficulty  Easy AAdd some extra zest to your festive dinner party with this Lemon Cheers-Cake recipe. Pick up some delicious Lemon Tarts and get ready to cheers your cake!Ingredients 6 Bakers Delight Lemon Tarts 1 lemon,...