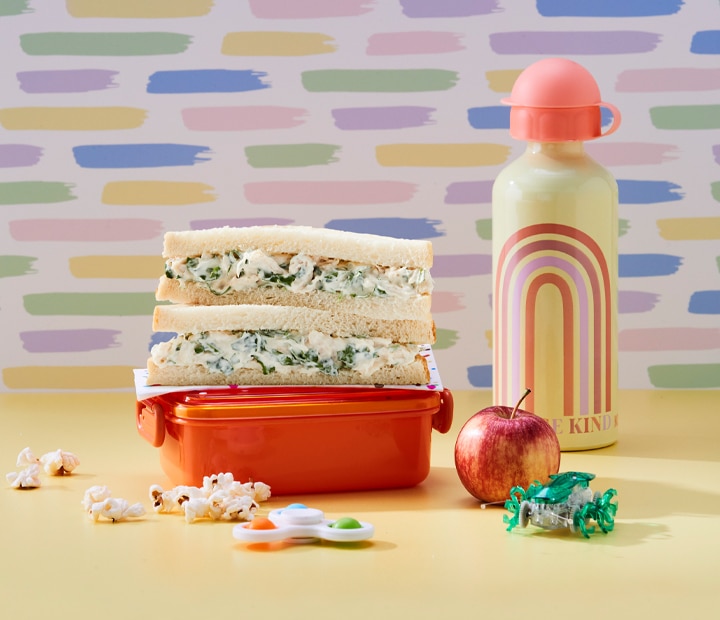 Serves
  2                    
Difficulty
  Easy
There is never a time where we aren't craving a chicken sanga so we have created the perfect recipe for you! The a deliciously creamy chicken sandwich. Mix all of the ingredients together and serve on the star of the show, our light and fluffy Hi-Fibre Lo-GI Loaf!
Ingredients
2 slices Hi-Fibre Lo-GI White Block Loaf
½ cup unsweetened Greek yoghurt
½ cup low fat mayonnaise
1.5 cups shredded chicken
1 handful fresh rocket, chopped
Method
STEP 1
In a medium bowl, mix together yoghurt, mayonnaise and shredded chicken. Add chopped rocket and stir through
STEP 2
Scoop the mixture evenly on two slices of Hi-Fibre Lo-GI Loaf. Put the two slices together and serve!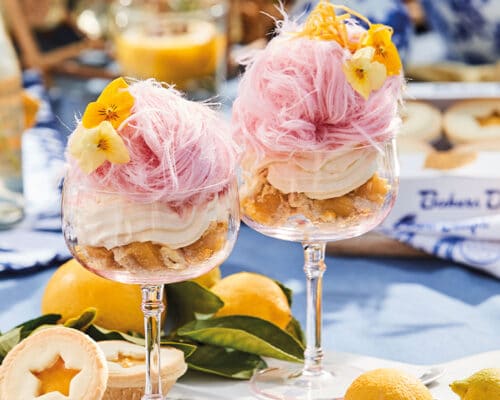 ChristmasServes  6                     Difficulty  Easy AAdd some extra zest to your festive dinner party with this Lemon Cheers-Cake recipe. Pick up some delicious Lemon Tarts and get ready to cheers your cake!Ingredients 6 Bakers Delight Lemon Tarts 1 lemon,...