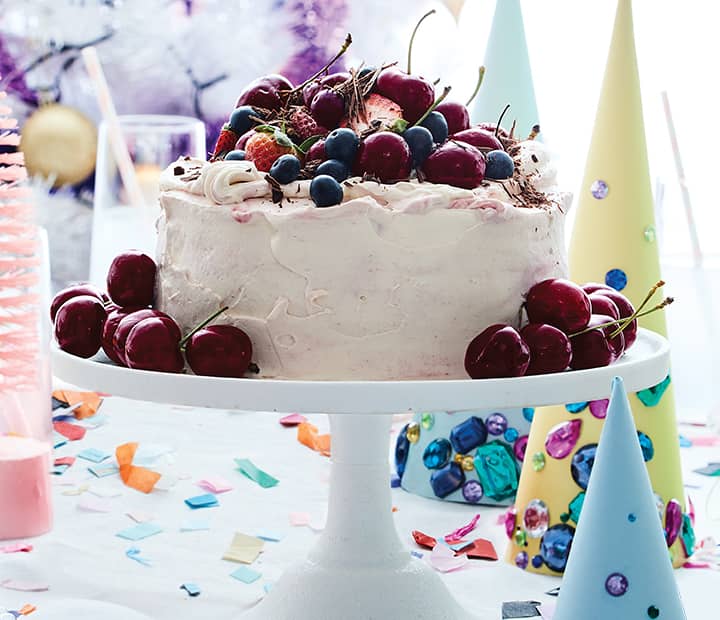 Serves
  8                     
Difficulty
  Easy
Eat, drink & be cherry with our mouth-watering choc cherry ripple cake recipe! We've taken our NEW Choc Cherry Brownie Cake and mixed it with a classic to create the perfect Chrissy dessert.
Ingredients
1 Bakers Delight Large Choc Cherry Brownie Cake
500mL (2 cups) thickened cream, whipped
240g (3/4 cup) raspberry jam, sieved to remove seeds
14 choc ripple biscuits
Cherries, to garnish
Assorted berries, to garnish
Chocolate, grated to garnish
Method
STEP 1
Using a spatula, gently fold cream and raspberry jam in a large bowl
STEP 2
Cut the Choc Cherry Brownie Cake in half so you have a top and bottom
STEP 3
Place 7 choc ripple biscuits on the base of the Choc Cherry Brownie Cake. Spread over one quarter of the whipped cream
STEP 4
Repeat step with remaining choc ripple biscuits and another quarter of the cream. Top with reaming cake half
STEP 5
Dress the side and top of cake with the remaining cream. Garnish with cherries, assorted berries and chocolate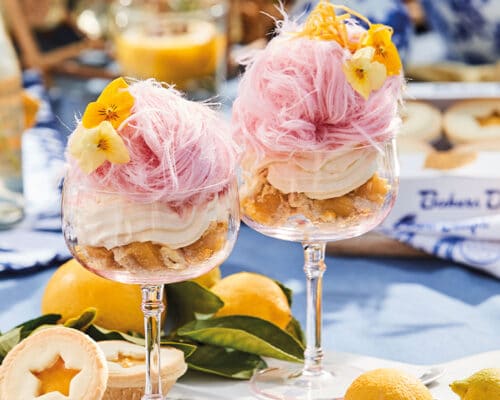 ChristmasServes  6                     Difficulty  Easy AAdd some extra zest to your festive dinner party with this Lemon Cheers-Cake recipe. Pick up some delicious Lemon Tarts and get ready to cheers your cake!Ingredients 6 Bakers Delight Lemon Tarts 1 lemon,...